He was given few minutes but Woo Bin almost stole the entire Episode 16.
(1) His dance was almost stupid but adorable. Haha!
(2) His scenes with JD almost shows us that the two have chemistry.
(3) His scenes with JP's fiancee was both funny and cool. He was given the action scene because of the 4, he proved to be the coolest on it.
Ok enough. Here goes another "Almost Parrraaaddddiiiissseee!"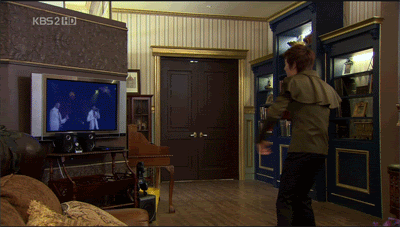 Credits: Soompi/PEX