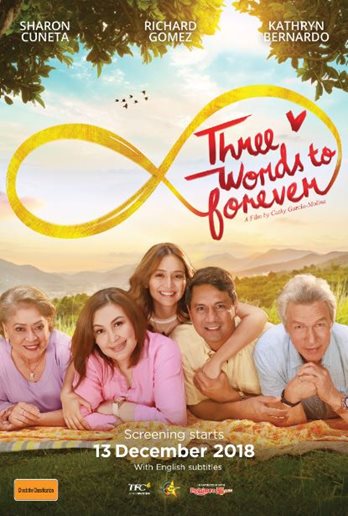 Preachy yes. But very realistic.
An asshole husband.
Hard to love wife.
Stubborn kids.
But seriously. Shutting someone out is not the answer. Kung may problema pag usapan. Don't just shut up. Because some people become noisy and make more movement because they try to find answer amidst the silence.
It was a really good movie. I may not be able to fix something. And I don't want to. But it thought me a little bit more in dealing with my kids. Mahirap maging nanay. But I will work harder. To make sure my kids never feel this way towards me. I will work harder to make sure they don't grow up the way Kath's character did. Because I will make sure we have common understanding and constant communication.

I promise to teach you guys to hear each other.