I've heard horror stories. I was afraid to do it. Haven't travel for a long time. And now travelling with 2 toddlers. The horrors.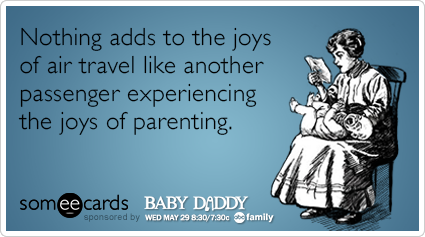 Here are some tips.
1. Bring a big bag which is convenient to pull things and put things.
2. Bring toys.books. distractions.
3. Bring infant/baby food even if the airlines says they will provide. Because they didn't on our way to Manila.
4. Charge all your gadgets
5. Prepare for all the Ps (pee, puke, poop)
6. Bring extra milk bottle
7. You can ask for yogurt or fresh milk (need to pay for budget air). That being said, you can bring the milk bottle empty as you can get the fresh milk or water from the plane. Every little ounce to lighten up your luggage helps.
8. Travel in PJs. And bring extra clothes!!!
9. Fill up milk bottle before alighting.. because you never know if your final destination has easily accessible water station or worst if you get stuck in horrible traffic (heard Manila can be as bad as 5 hours)

Now good luck. May the force be with you.